Tripawds is a user-supported community. Thank you for your support!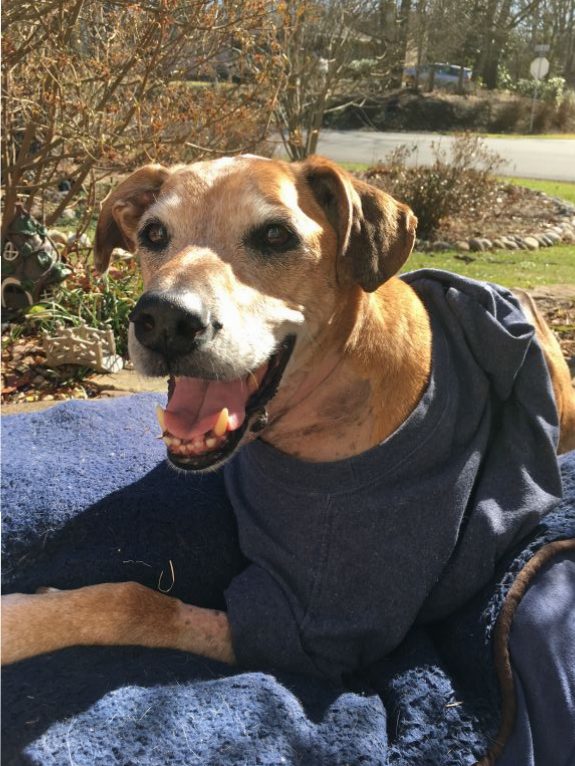 Recovery is going very well! In fact, it's going a lot better than what we anticipated! The vet called and said he was ready to go Tuesday evening. The vet and the staff had warned us that he would need a lot of assistance for about 10 days. But honestly, we felt that anything would be a cake walk compared to amputation recovery. They warned that his incision is from his neck all the way down his chest with lots and lots of staples and plenty of bruising. So we readied ourselves.
We picked him up that night and loaded him into the car. We were prepared to get him around with his harness but no assistance was needed! He walked into the house. Checked out his 2 favorite lounging area's. Sauntered over  to his food bowl for some dinner and water then signaled that he wanted to go outside to relieve himself. All with out help.
Yesterday was a beautiful sunny day. So I threw one of his dog beds out front and there he sat for about 2 hours. Then Steve came home and he went for a walk. A walk! We were not expecting him to want a walk for at least a week! He is mighty. Mighty and amazing. 🙂
We should hear biopsy reports by the end of this week or early next week. Praying for great outcomes! So far so good!