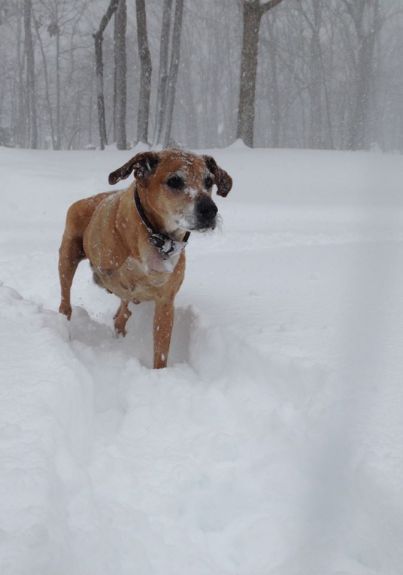 Where in the heck am I supposed to pee?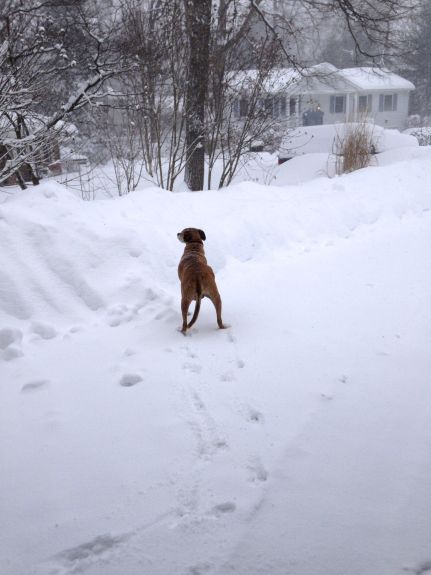 A little blustery out today!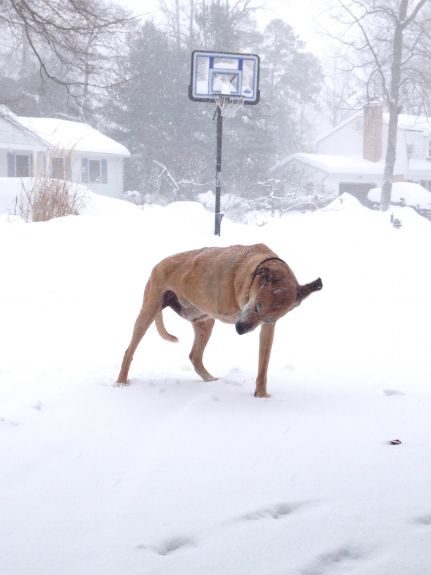 I'll stick to the drive thank you very much!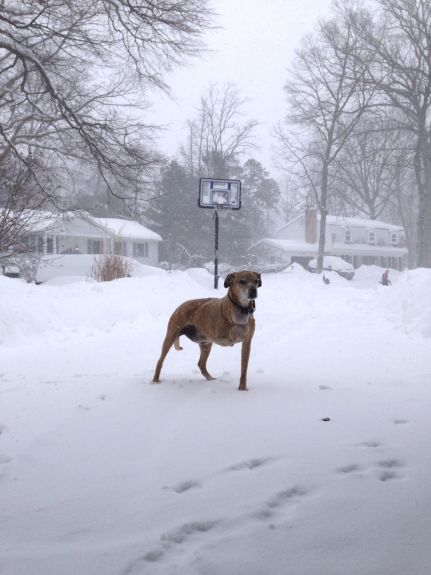 We are at 4 and 1/2 months post-op and he's doing just fine. A bit more clumsy but thats ok! We'll take it and he doesn't seem to mind. He knows it's normal and so do we at this point. He still insists on climbing up steep slopes on his walks to go see what scent the foxes have left behind. Lost his footing once and rolled down the hill sideways like a discarded hotdog. He immediately got up once he reached the base of the hill and continued on like it never happened. Honestly we didn't know wether to laugh or freak out. Ok, we laughed but we felt really bad about it. (I'm snickering as I type this.)
Snow is coming our way this weekend. It will be another new first for him. We are very curious as to how he will handle it. I think he will master it just like he has with everything else.
So how are we are all feeling at this 4 and 1/2 month post-op mark? To sum it all up in one word, thankful.