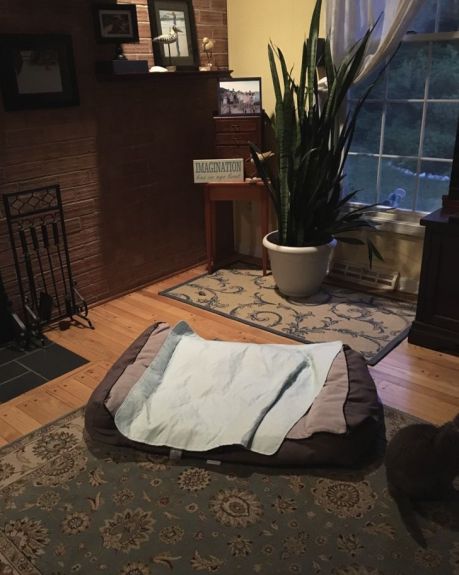 The house is quiet. We miss him so much.
We are very slowly putting thing's away little bits at a time. My son and I put away his red harness, dishes and one of dog beds the day he gained his wings. We just couldn't bare to see them. Especially his harness.
There are a few other things of his around the house. We had left his main dog bed in the family room alone. It's been a mixed bag of emotions leaving it there. Mostly pleasant memories but sad memories too as we think of the discomfort he was in towards the end.
This morning I decided that it was time to put it away. I quietly wept as I walked down to the basement to pack it away. I came back up to the empty spot in the room and there stood the cat.
Most days I'm filled with joyful, happy memories. This morning, I decided, it was ok to be a little sad.